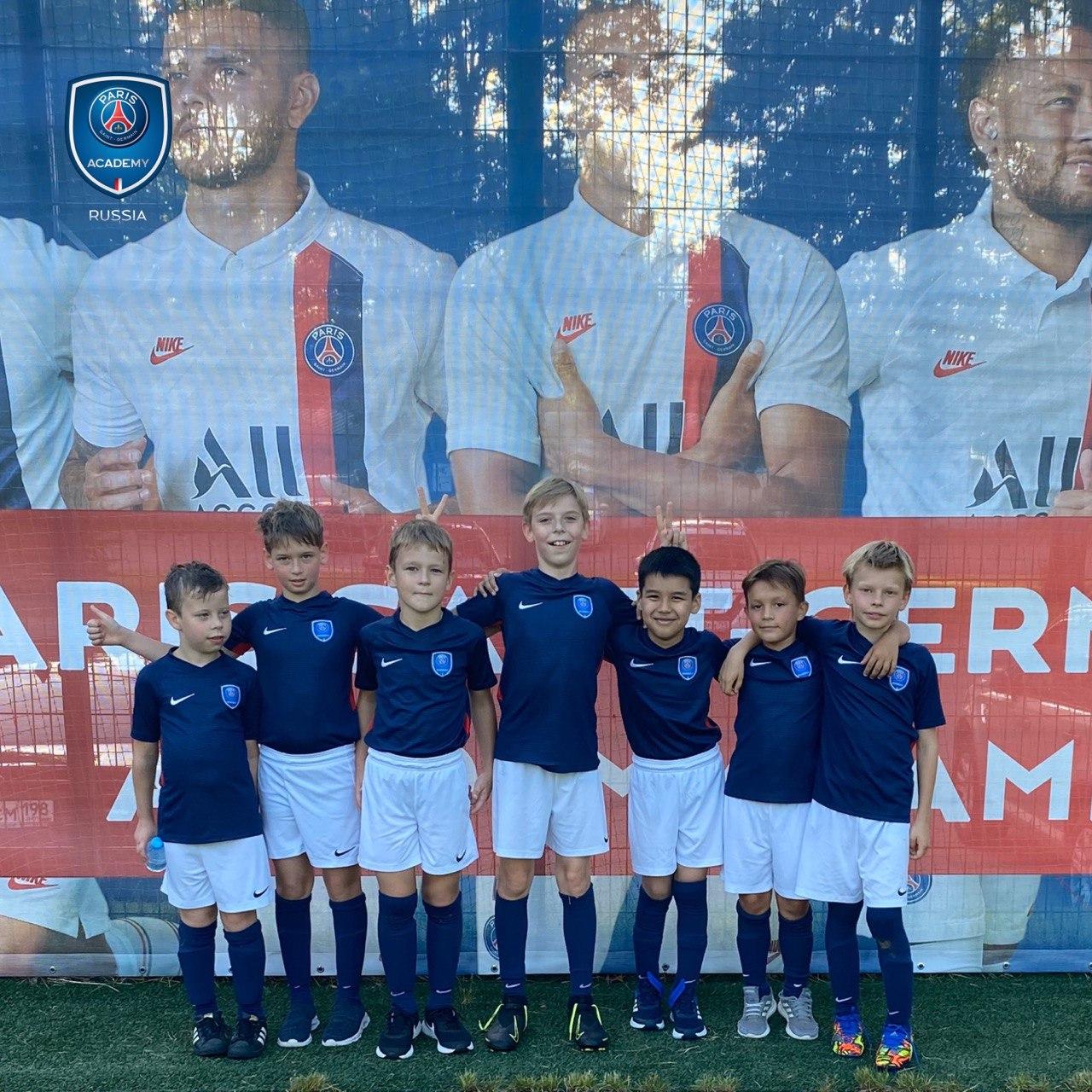 PSG Academy Camp at Equipe de France base
Paris Saint-Germain Academy Russia runs its summer camp at the base, hosted Football French National Team during FIFA World Cup 2018 in Russia
Paris Saint-Germain Academy Russia announces registration for its summer camp, which will take place at the 4-star hotel in Istra – Hilton Garden Inn New Riga.
This hotel is a special ans significant place for our Academy as it hosted French Football National Team during FIFA World Cup 2018 in Russia. The base still has a special football spirit and branded with the colors of FIFA World Cup 2018 and you can recognize what rooms Kylian Mbappe and Presnel Kimpembe, World Champions and Paris Saint-Germain players, stayed at.
The players will go through intensive pre-season training: 2 football trainings per day, physical preparation, swimming, volleyball, tennis, basketball, paintball etc.
The trainings will take place at the open football pitch, specially prepared for FIFA World Cup 2018 where the World Champions and football superstars also trained!
Welcome to this unique experience with Paris Saint-Germain Academy Russia!
Paris Saint-Germain - First Academy in Russia Announced
Subscribe to the newsletter
Sign up for the current events and announcements of new enrollments at the Academy