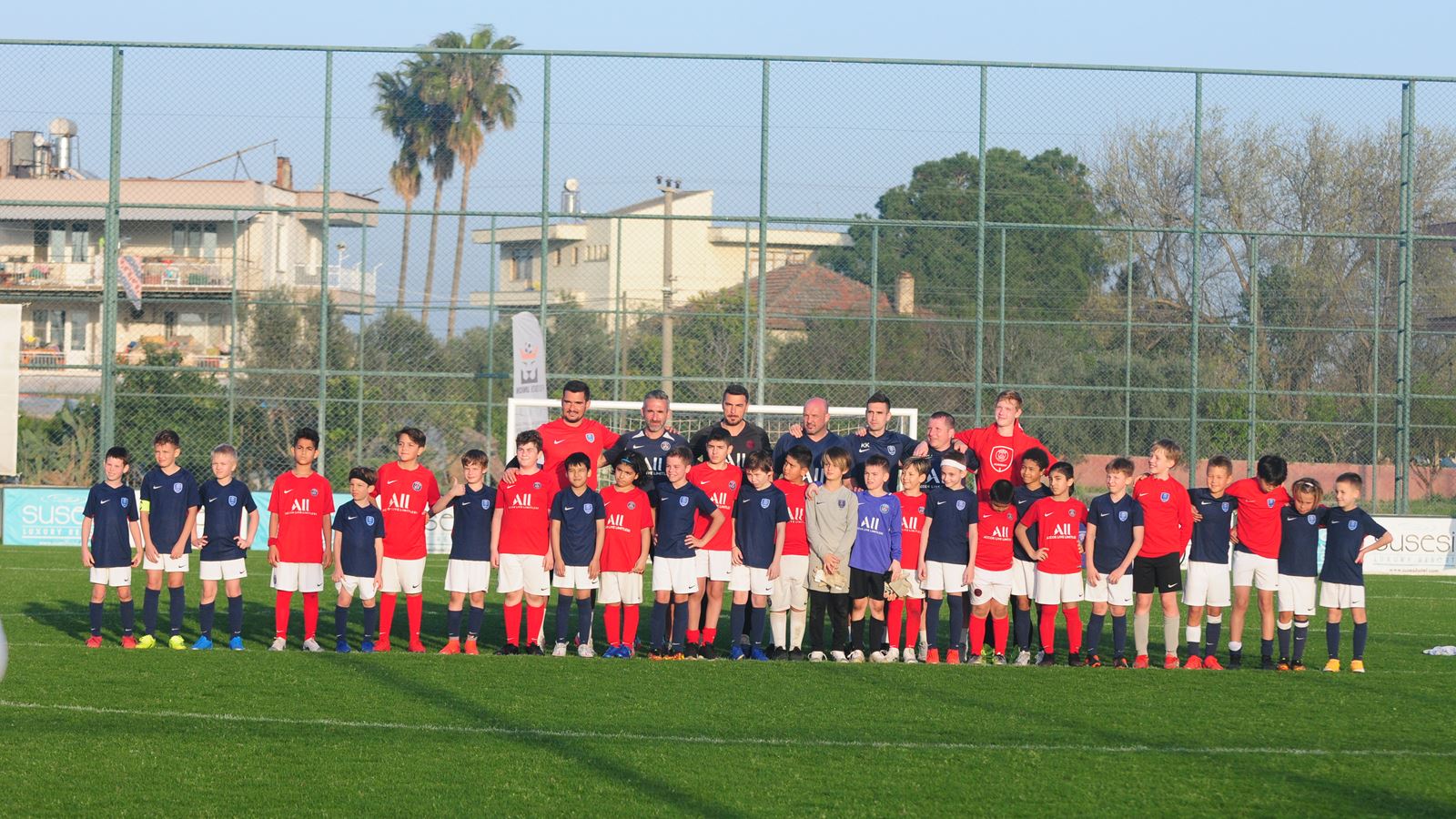 Spring Camps in Antalya, Turkey
Paris Saint-Germain Academy Russia ran its Camp in Antalya, Turkey
36 kids aged from 7 to 14 years old from different groups of Paris Saint-Germain Academy Russia participated in our Camps which took place 3-11, April in Antalya, Turkey. The youngest player was just 5 years old, upgraded from Future Stars group to U7-U8 Bleu. More than 20 parents also traveled with the Team as «rouge et bleu supporters».
The Coaches Team was represented by 3 coaches: Umyarov Radik, Bogushevich Anton and Kostenko Konstantin, and by Goalkeepers' Head Coach Lyaschuk Ruslan who made a specific goalkeepers program during the Camp.
The first three days of the Camp kids had intensive training sessions twice a day: in the morning and evening, focused on Paris Saint-Germain Academy Methodology and physical exercises to prepare kids for the spring part of the Tournaments.
On the 4th day we had a trip to Belek to participate in the Opening Ceremony of Paris Saint-Germain Academy Turkey Camp and have an open traning session, share coaches' experience and ideas and speak with Pierre-Yves Bodineau and show the result of coaches' work to Mr. Bodineau.
Maryenko Denis: «We are happy that even now in these difficult times of pandemic we found an opportunity to travel abroad to Turkey with our Team and we feel this warm welcome from our friends from Paris Saint-Germain Academy Turkey. It is great honor that it is the first and great example of the link we want to build with all the academies around the world. And we show that we ALL are members of the big rouge et bleu Paris Saint-Germain Family. And Paris is here wherever we are: in Moscow or Istanbul, Florida or Brazil, Qatar or Cairo etc — We Are Paris! Let's continue in this way and we are sure we will feel the same warm welcome around the world as well as we are ready to host every Paris Saint-Germain Academy in Russia».
The next day we had 3 friendly games with our friends Paris Saint-Germain Academy Turkey. That was a great performance from all the teams and gave everybody a big boost of emotions for the rest of the Camps.
The Camp took place in a very picturesque place on the sea-shore of Antalya: fresh air, sun and training sessions on the natural pitch is the reason of many constant smiles of our players during the Camp.
Article at the Paris Saint-Germain official website:
https://en.psg.fr/teams/club/content/un-stage-academy-sur-mesure-a-antalya-psg-academy-club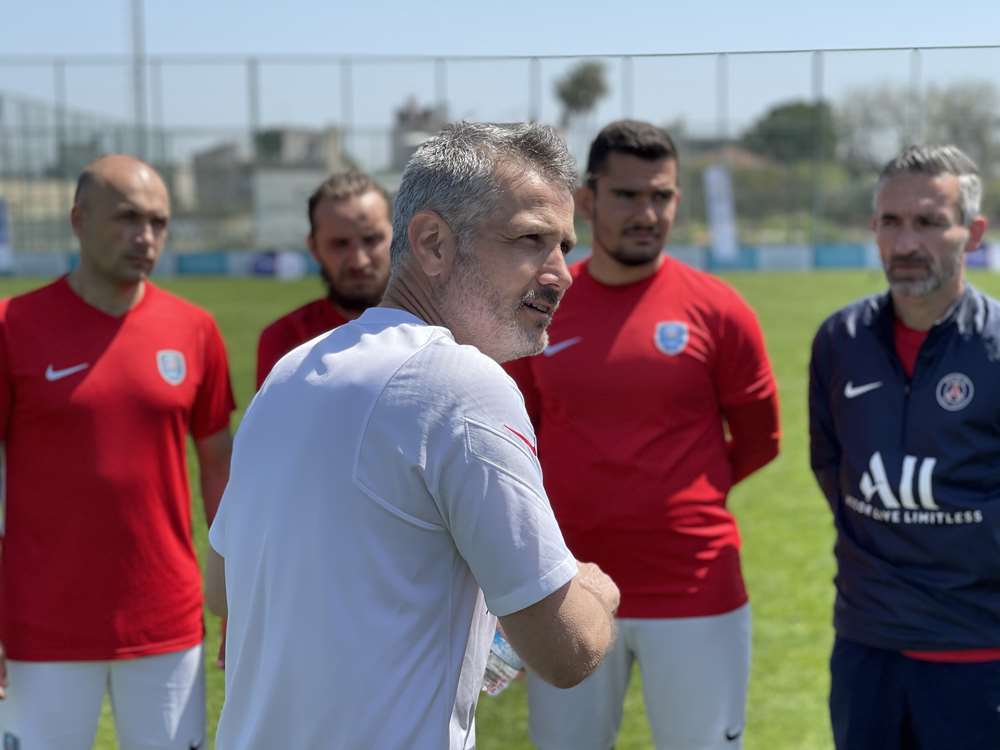 Paris Saint-Germain - First Academy in Russia Announced
Subscribe to the newsletter
Sign up for the current events and announcements of new enrollments at the Academy