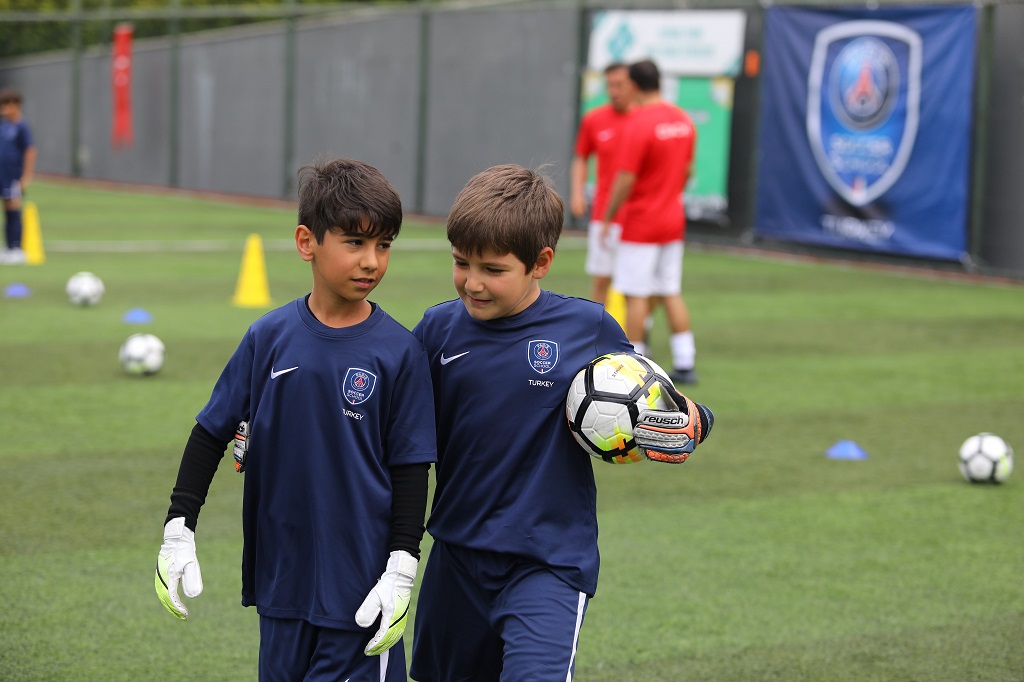 First tryouts for goalkeepers took place at the Academy
First tryouts for goalkeepers took place at the Academy
The first tryouts for goalkeepers took place at our training base in Luzhniki on 19, 20 and 21, September.
More than 100 boys participated in the tryouts, so the coaching staff of the Academy selected the best 10 players who will proudly guard our goals.
These talented players with potential will train at the Academy for free under the direction of Alexander Filimonov and Ruslan Lyaschuk, the former famous professional goalkeepers of the Russian National Team and professional football clubs, who are the goalkeepers' coaches of Paris Saint-Germain Academy Russia now.
We also glad to announce the opening of paid groups for goalkeepers who didin't pass the selection. The price of the Goalkeeper Program with 3 training sessions per week + 2 matchdays per month is 18.000 rub/month.
Register for tryouts at our website.
Paris Saint-Germain - First Academy in Russia Announced
Subscribe to the newsletter
Sign up for the current events and announcements of new enrollments at the Academy