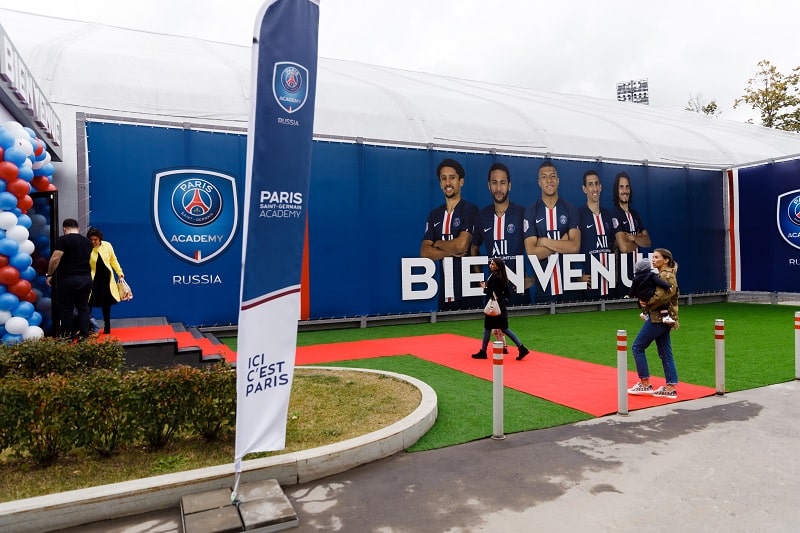 The Academy Official Opening Ceremony - 28, September
The Academy Official Opening Ceremony - 28, September
The official opening ceremony of Paris Saint-Germain Academy Russia will take place on Saturday, 28 September at 12:00h at the training base of the Academy in Luzhniki.
The officials from Paris Saint-Germain will take part in the event, among the guests from Paris: Chief Brand Diversification Officer Mr Fabien Allegre, International Technical Referent Benjamin Houri.
There will also the journalists of the sports media, football stars, players of the Academy and their parents be present at the event.
The program:
- entertainment for kids
- presentation of the Academy
- press-conference
- tournament for the Academy players
- game between coaches and parents squads
We are glad to invite and see everyone!
ICI C'EST PARIS
Paris Saint-Germain - First Academy in Russia Announced
Subscribe to the newsletter
Sign up for the current events and announcements of new enrollments at the Academy