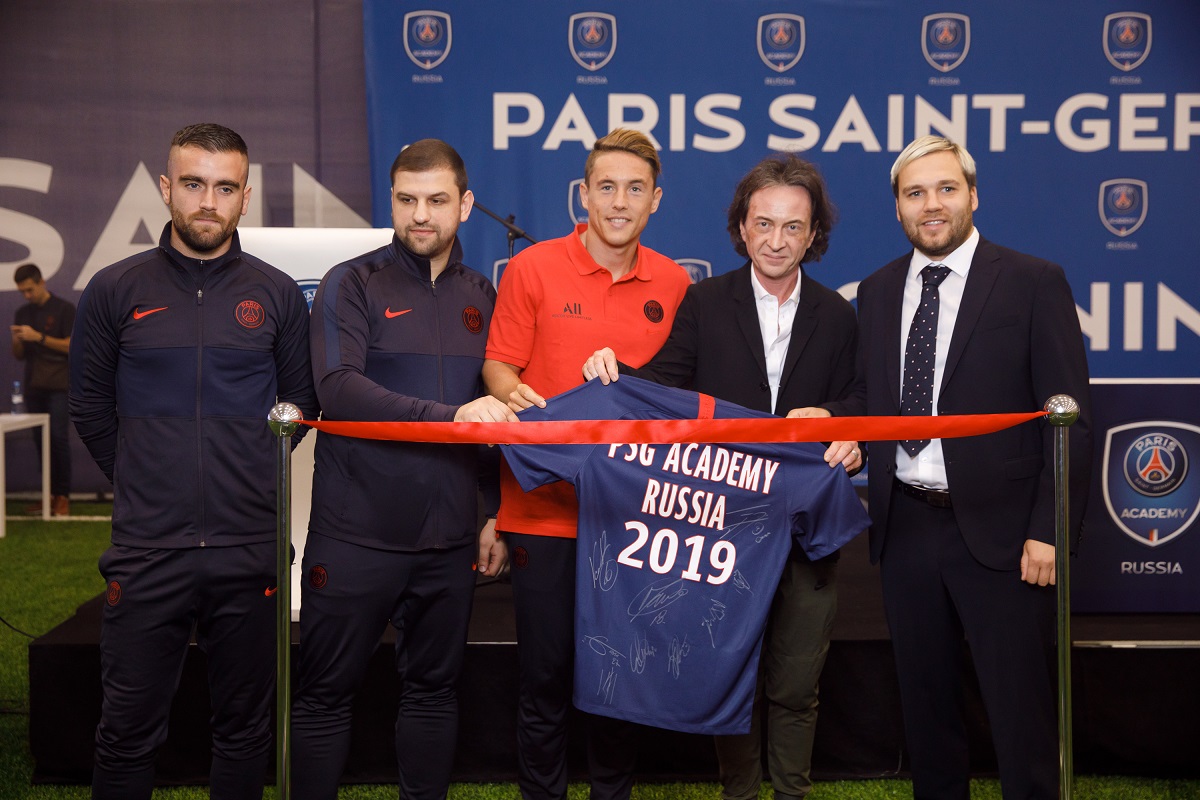 Official opening ceremony of the Academy
Paris Saint-Germain opens its first Academy in Russia
Continuing with its global development, Paris Saint-Germain opened its first Academy in Russia on Saturday 28 September. The new complex is situated just a stone's throw away from the Luzhniki Stadium, where France won the World Cup in 2018.
The occasion was marked by an opening ceremony. Held early in the afternoon, it gave the future young members of the Russia Academy and their parents the opportunity to discover these superb new facilities, which are decked out in the colours of Paris Saint-Germain. The construction of this high-quality complex provides youngsters with the ideal environment for playing football in the best conditions all year round (indoor in winter and on outdoor pitches in summer).
A press conference was held to present the new facility. Hosted by Fabien Allègre, Paris Saint-Germain's Chief Brand Diversification Officer; Denis Maryenko, General Manager of the Paris Saint-Germain Academy Russia; Benjamin Houri, the Paris Saint-Germain Academy's Technical Advisor; and Michael Gaudriller, Technical Director of the Paris Saint-Germain Academy Russia, it was attended by nearly 500 people.
The children present at the opening then took part in their first football sessions, before the day came to a close with a big group photo in front of the Luzhniki Stadium, which was lit up in the Paris Saint-Germain colours.
Fabien Allègre, Paris Saint-Germain's Chief Brand Diversification Officer, said: "We are delighted to be opening this new Academy in Moscow, which sees the club continue its global development. We are creating a beautiful story here in Russia, with a very high quality sports complex that will allow our club to offer a first-rate experience to the young people that come and join us. We are proud to have experienced partners with the ambition to match the level of excellence demanded by Paris Saint-Germain."
Source: Paris Saint-Germain official website psg.fr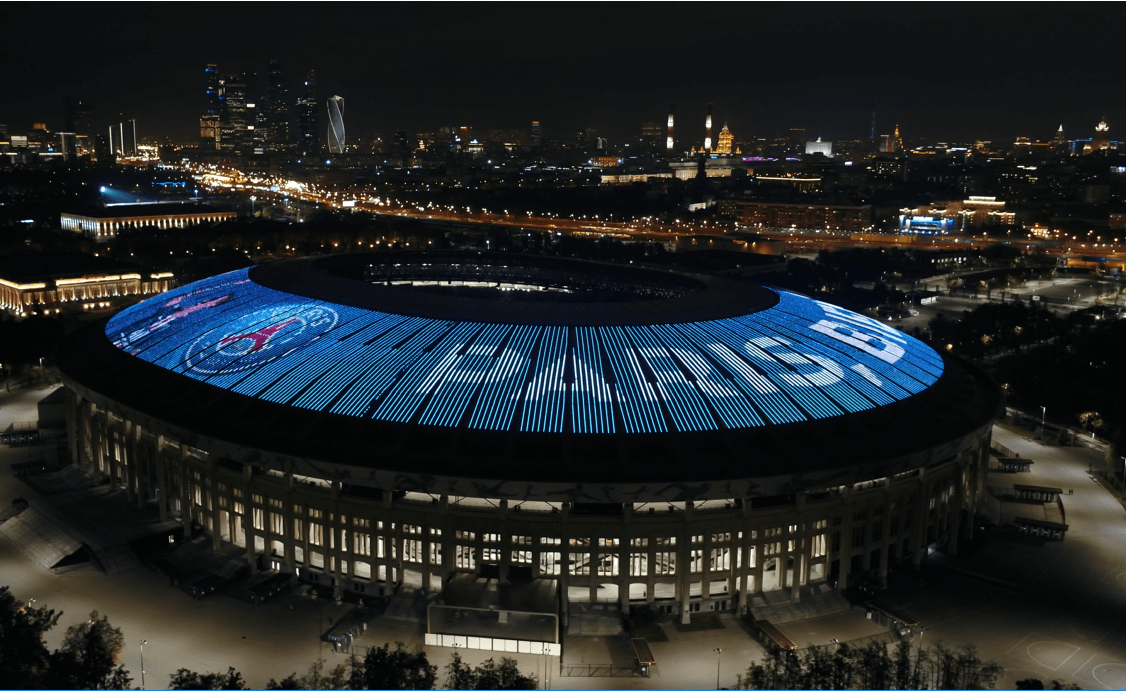 Paris Saint-Germain - First Academy in Russia Announced
Subscribe to the newsletter
Sign up for the current events and announcements of new enrollments at the Academy